Woods for Wellbeing
Friday 15 January 2021
Since the beginning of 2019 'Telford Woods', supported by Madeley Town Council, has been piloting weekly community-based woodland conservation activity sessions in the Madeley Parish.
---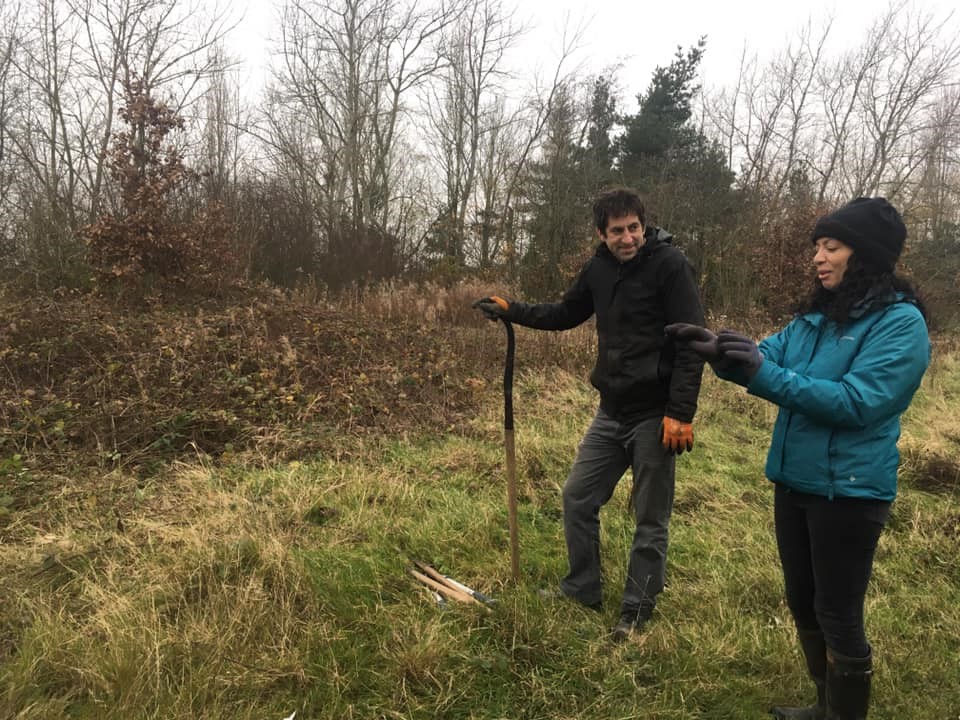 Whilst home to a number of green spaces, many of which are designated as Local Nature Reserves, there has been limited active community involvement in their care over recent years.
Through the programme, Telford Woods provides supervision and tools to participants in a programme of sessions to carry out practical conservation tasks across a number of sites in the Parish including the Pit Mounds, Rough Park, Sutton Hill Village Green and St. Michael's Church Yard. A variety of participants have been involved, including regular participants referred into the programme from community-based partnership organisations such as Telford Mind, foundation students from Telford College and corporate volunteers from local businesses such as ReAssure. Locality hubs, such as Hub-on-the-Hill, Court Street Medical Practice and the Park Lane Centre are also involved in the project through referring service-users, and as meeting points for the sessions.
Through helping maintain the various green spaces, and improving their biodiversity, participant wellbeing also benefits through the undertaking of gentle physical activity in an outdoor environment, socialising amongst a small group, and gaining a sense of achievement from the work undertaken. Regular participants have been successfully entered for the John Muir 'Discovery Award'.
'Telford Woods' is a partnership initiative between Telford & Wrekin Council and the Small Woods Association working to involve the local community in the long-term management of local public woodland. The project has also been involved in supporting existing green spaces volunteering groups in other areas, through the Telford Green Spaces Partnership, and is now seeking to secure external funding to enable continued and expanded resourcing of more comprehensive access to 'Green Gym'-type activity across the Borough going forward; complementing the recently established 'Social-Prescribing' offer.