Newport Tree Project
Monday 01 March 2021
Councillor Peter Scott, Mayor of Newport plans to join forces with the local Scouts, Guides, Beavers, Cubs and other youngsters to begin a Newport Tree Project which aims to plant and grow 1,000 trees in the next 5 years.
---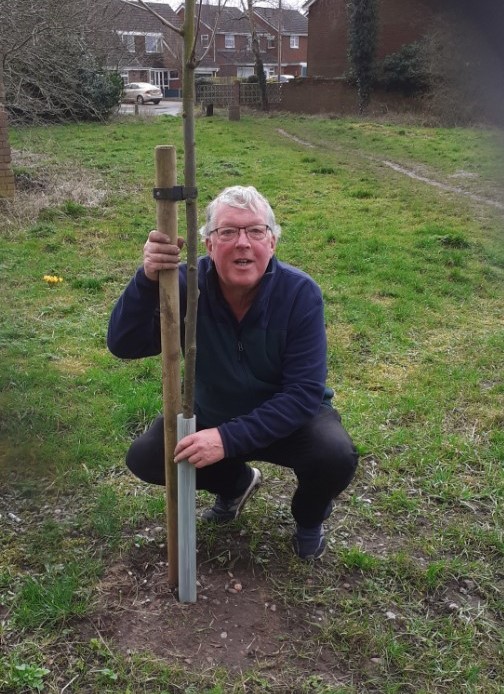 Councillor Scott believes that by doing something fun we can also help the planet and encourages all local families to follow suit.  He explains why he started the project.
I started my Newport Tree Project partly to assist with Climate Change and partly because of the amount of trees lost around the area due to housing development. I decided that I wanted to plant 1,000 trees over 5 years.
I began by using the many free seeds available in the autumn of 2020 and planting them up. The result is that this year I have a number of Oak, Horse Chestnut and other native species almost ready to go in the ground.
I felt that a good use of my Councillors Pride Fund was to buy and plant more mature trees so that smaller whips could be planted in between and not be at risk from mowers. It has been important that any trees planted are in the right locations and won't become a future problem to residents so I have been working with Telford & Wrekin Council and mostly planting on their land.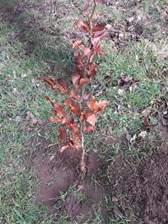 I plan to plant a Covid Memorial Wood on Strine Park in Newport later this year using self grown whips and larger specimens. The wood will be a green reminder of 2020 and the issues we all faced.  Wild flower planting would also be a part of it.
Another project is to encourage children of all ages to gather and plant wild tree seeds. The resultant trees could be planted in parks and areas all over the borough and be used to repair damaged hedgerows.  It is a great way to introduce children to nature and they would be growing and planting their own trees which will grow over their lifetimes. With the help of Telford & Wrekin Council I am hoping to involve the community in Telford and Wrekin to give every child a chance to be part of a wider project.
Councillor Peter Scott (left) pictured with Adrian Corney, Specialist Environmental Officer at Telford & Wrekin Council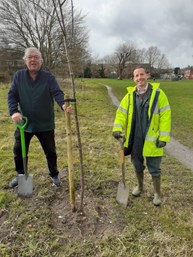 Updated 12 March 2021
Another 32 trees take root thanks to volunteers.  Walnut, silver birch, rowan and holly trees were donated by Dave Gittus to the tree planting project and have been planted on green space off Ford Road.  Councillor Scott thanks all the volunteers who turned out to help plant the trees.