Sapling Planting
Monday 01 March 2021
150 oak saplings planted at Dothill Local Nature Reserve
---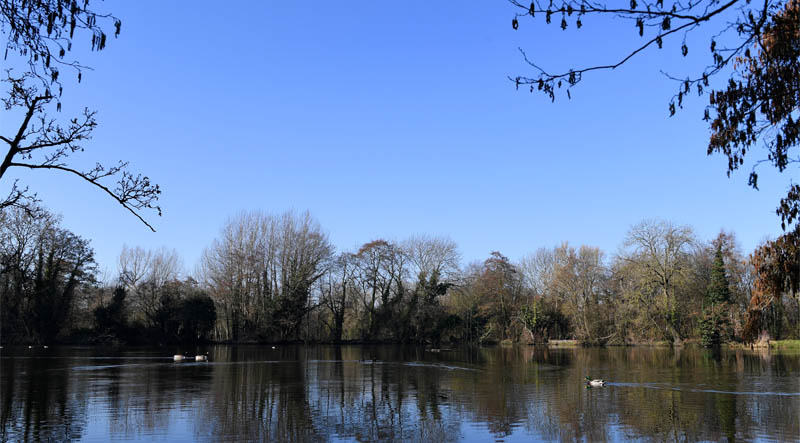 Dothill is an area of 41 hectares of green space made up of woodlands, grasslands and lakes, all of which are important habitats for wildlife and beneficial for storing carbon.  We have good woodland cover in our borough and our trees play a vital part in addressing climate change, absorbing air pollution and reducing the effects of the 'urban heat island'. The grasslands, lakes and pools at Dothill are also vital for biodiversity too and the range of habitats at Dothill ensures our network of green spaces remains complex, connected and dynamic.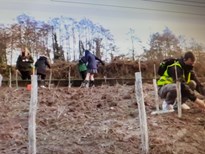 In early December 2020, 150 oak saplings secured from the Fellowship of the Trees were donated by Extinction Rebellion Telford and planted to create a temporary tree nursery in Dothill.  The planting was carried out by some of the members of Telford Extinction Rebellion, Friends of Dothill, Wellington Rotary Club, Telford Small Woods, Cllr Carolyn Healy (photo below) Telford & Wrekin Council cabinet member responsible for the natural environment and climate change and children from Dothill Junior School.
The whole event was filmed by Telford & Wrekin Borough Council.  Please see the video filmed pre-Covid lockdown restrictions here: Dothill Tree Planting
More information about local nature reserves in Telford and Wrekin see here. 
More information about Dothill Nature Reserve and getting involved can be found on the Friends of Dothill Nature Reserve website www.dothillnaturereserve