How a school in Hollinswood aims to go Plastic Free
Friday 24 January 2020
Hollinswood Primary School are working hard to become the first school in the borough to receive Plastic Free status from Surfers Against Sewage.
---
Pupils undertook a number of projects to try to reduce single-use plastics at the school:
Year 5 pupils conducted a school-wide plastics audit which then helped them to investigate ways to reduce single-use plastic in school – to help earn the school the coveted Surfers Against Sewage Plastic-Free School Award.
Year 5 pupils have also completed two Trash Mobs – picking and sorting litter in the school playground.
Year 2 wrote to politicians to ask how we can reduce and/or recycle the need for Tetrapak milk cartons at school.
Year 1 pupils wrote to supermarkets to ask what action they are taking to reduce plastic that ultimately ends up in the oceans.
The Reception class have been learning about how plastic adversely affects ocean life.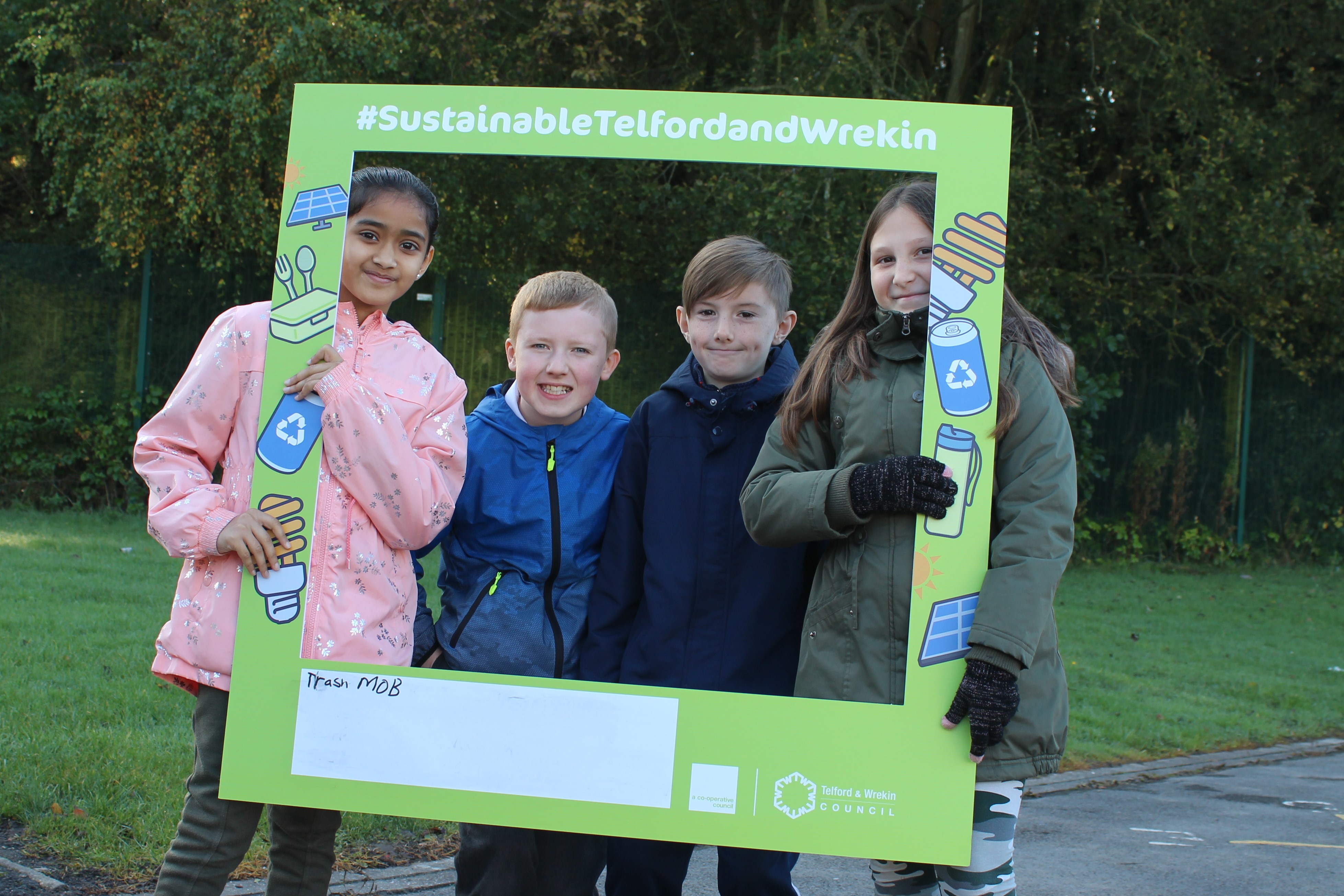 Alternative options to single-use plastic
As part of their efforts to gain Plastic-Free status, Year 5 pupils identified single-use plastic items around the school that could be removed or replaced with more sustainable options.
In the school kitchen:
Single-use plastic pudding cups have been removed. All puddings are now served in reusable melamine bowls.
Large yoghurt containers are being used to replace individual yoghurt pots. Yoghurt is now also served in reusable melamine bowls.
Reusable plastic containers with lids are being used to reduce the use of cling film.
Elsewhere:
Large containers of hand soap are being used to refill small single-use hand soap containers, repurposing the small containers to become longer use items.
All pupils will be issued with a long-life reusable plastic water bottle with the school logo embossed on it.