Happy New Sustainable Year!
Friday 08 January 2021
Happy New Year! We want to kick off the new year with some ideas for a more sustainable 12 months ahead.
---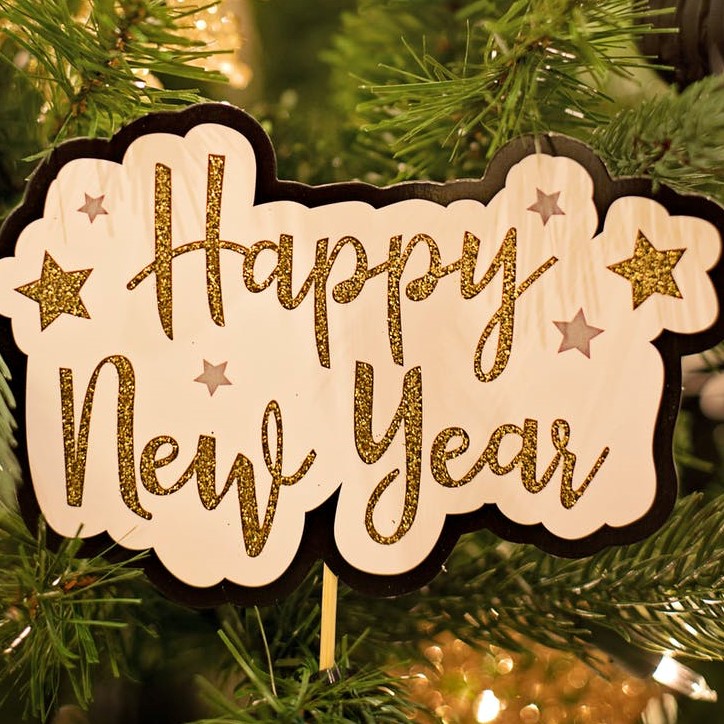 This week, as the festive decorations come down, have you thought about how you can ensure that those trees and Christmas cards don't find their way straight into your rubbish bin?
If you have a real Christmas tree, you can cut it down and put it in your green bin to be recycled. Additionally, for every Christmas recycled, Veolia (our waste management partner) will make a donation to Stay, who work to support homeless and vulnerable people.
Alternatively, you could cut off smaller branches from your real Christmas tree and chop them up and sprinkle around dormant raspberry bushes and strawberry plants. The acid in them mulches into the soil and should result in a bumper harvest in the summer! (The rest of the tree could then be chopped up and put into your garden bin for collection).
Were you lucky enough to be sent lots of Christmas cards this year? You could recycle them in your blue bag or you could cut them up and save them to use as gift tags next year.
If you've got a fake Christmas tree or decorations you no longer want, rather than throw them away, why not offer them on Freecycle or Facebook marketplace?
If you bought a lot of food for the festive period and found that you didn't eat it all, check out https://www.lovefoodhatewaste.com for some great recipes for leftovers.