Plastic free cuppa for council staff
Tuesday 11 February 2020
Staff at Telford & Wrekin Council will now be making their morning cuppa with milk from a glass bottle as part of the push to ditch single-use plastic in the organisation.
---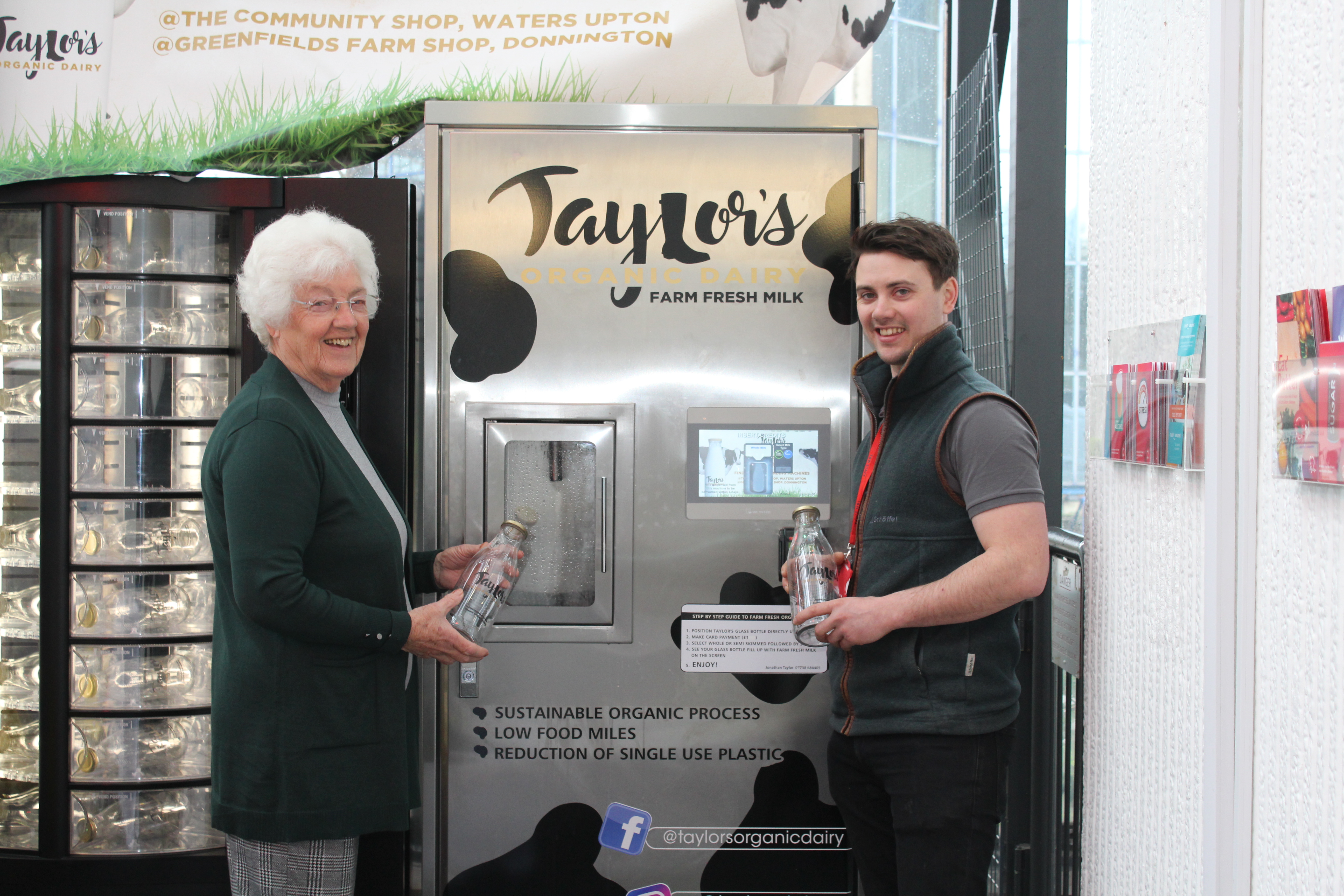 This week a milk vending machine was installed by local farmer Jonathan Taylor, for staff to buy their milk. It's estimated that across the two town centre buildings there are around 150 single-use plastic bottles of milk filling staff fridges at any point. The new milk vending machine allows staff to buy a reusable glass bottle and refill this with either whole or semi-skimmed milk.
Taylors farm already has milk vending machines available for the public to use at The Community Shop in Waters Upton and at Greenfields Farm Shop in Donnington.
Last summer, the Council committed to replacing single-use plastic from its operations with more sustainable alternatives by 2023. It's keen to get staff involved too and the wider borough, through residents, schools, community organisations and businesses.
Local residents have been encouraged to sign up to ditch single-use plastics for February through the Plastic Free February email challenge. Each week participants will get an email with tips and ideas to help them remove and replace single-use plastics from their day-to-day lives.